Never forget
Life is full of reasons to celebrate, and we will gladly host the party! Many or few, long or short; we can provide comfortable beds, wonderful culinary experiences and activities to suit your special occasion.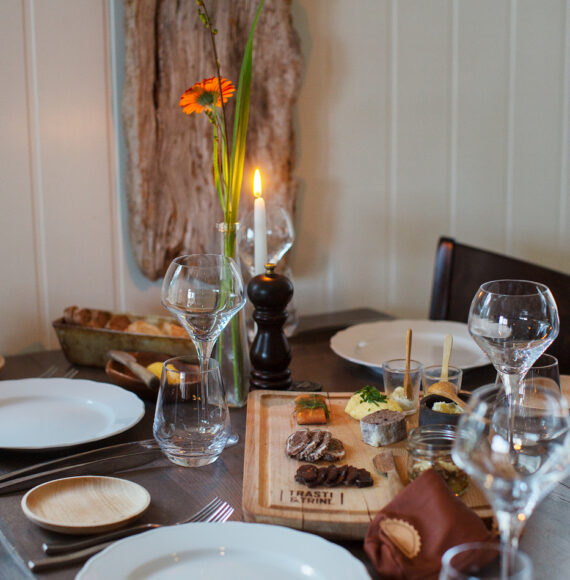 Time to party
There is always something to celebrate, and this celebration will be completely unique.

You don't get streamers and balloons here, but we guarantee you will create lifelong memories. Our point is: We love festivities, and we are good at it too. Here at Trasti & Trine, we take you and everyone celebrating with you on a real celebration - with special focus on the details and all the good things, to create a unique atmosphere for you.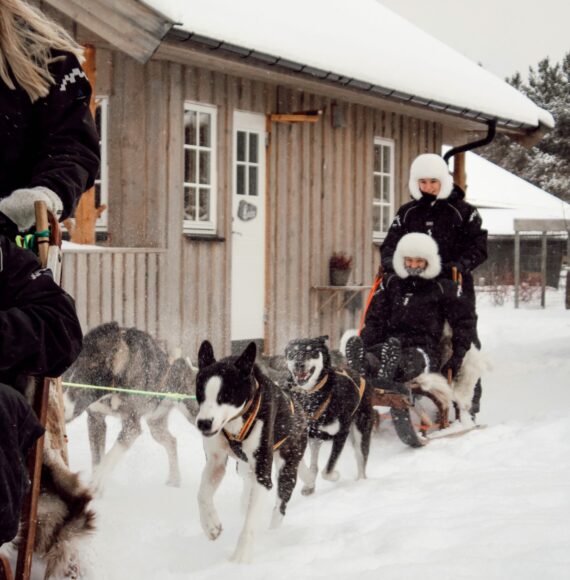 We will plan together and promise to do our outmost to create a truly wonderful experience. There are countless ways to achieve this, including here with us, but we have a special recipe we will gladly recommend.

Packing list
Remember to bring the person or people you are celebrating or making a fuss of!
Suggested programme
Day 1:
Arrive and check-in at our boutique hotel
We gather in the yard for a welcome cocktail and snacks.
20:00 Buffet style dinner party. We compose the most delicious dishes from the region.

Day 2:
Breakfast
10.00 - 13.00 Taste of dog sledding. An unforgettable trip with a dog team in the local area.
16.00 Afternoon cheese. The best cheeses in good company!
17:00 We have time for a quick session in the sauna before the party continues.
19.00 Five-course fine dining



Not you? Find your match here
There are a lot of options for adventures in our area and you are welcome to ask us for suggestions!