Your family our family
Young and old guests alike can look forward to a great time here. The adventure begins right on our doorstep – cars and crowds give way to a fascinating yard surrounded by a pleasant pine forest. We focus on everyone to enjoy good experiences, a sense of achievement and the joy of outdoor adventures, regardless of their shoe size or previous experience.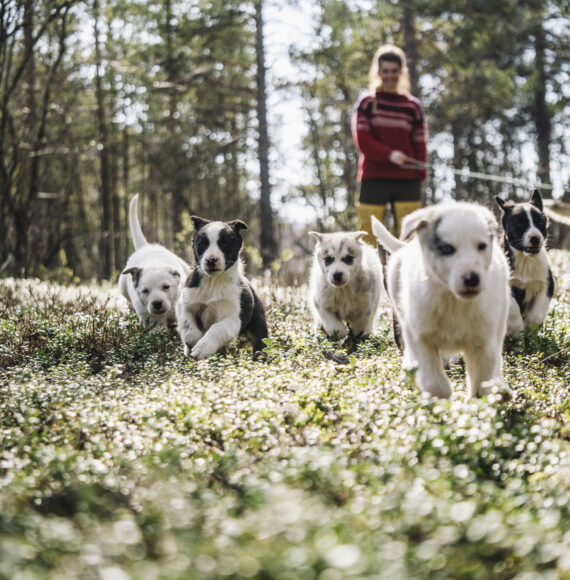 Family time & time on your own
We believe you will remember this experience. You will create lifelong memories – individually and together!

Our family does most things together. We live together, work together and share the greatest experiences together. Big and small moments you will long remember are exactly what we want you to create here together with us.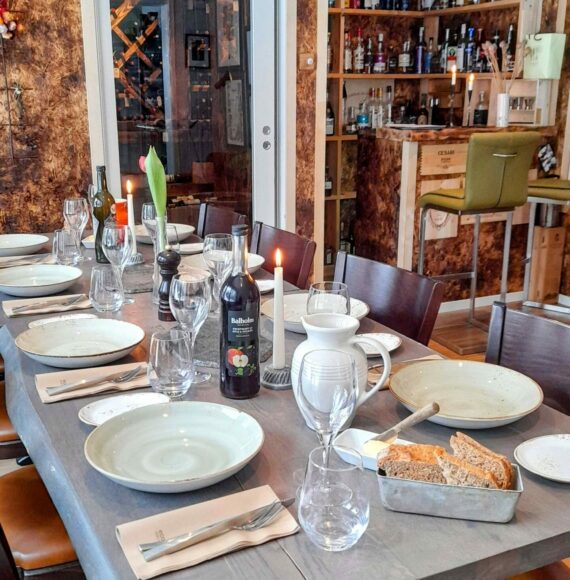 We will welcome you into our family business, show how we live together with our dogs and what it takes for all of us to have a good time. You will gain an insight into an authentic dog life.



Packing list
Bring plenty of clothes and good shoes. We have gear if you need something or forget anything…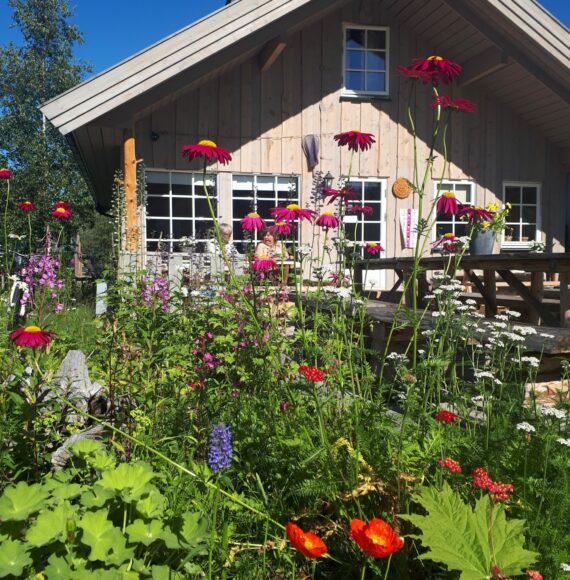 Suggested programme:
Day 1:
Arrive at the cabin in the yard
Guided feeding for the children, introduction to the rules at the kennel and presentation of the kennel "certificate". The adults will get a snack pack to enjoy in the cabin…
19:00 Three-course country style dinner in the restaurant

Day 2:
Breakfast
09:00 – 16:00 It's time for a day trip with the dogs. Naturally, we have arranged a delicious lunch for the four-legged and two-legged participants alike.
17:00 We serve waffles outside or inside – it's up to you!
19.00 Three-course fine dining in the restaurant for the adults and pizza in the cabin for the youngest ones


Not you? Find your match here
There are a lot of options for adventures in our area and you are welcome to ask us for suggestions!